The Risks of Choosing Not to Outsource CAD Services
By Analytix Editorial Team
October 8, 2020
0 Comments

As businesses look at recovering
from the uncertainty caused by COVID-19, it is becoming apparent that people
and companies embracing collaborative solutions are in the midst of learning
new lessons, according to an Avixa report. The report further
states that the vast majority of respondents (about 90 percent) report
conferencing and collaboration
Read More...
How to Give Your AV Startup Business a Boost in 2020
By Analytix Editorial Team
September 25, 2020
4 Comments

A recent AVIXA survey report indicated that though AV sales
witnessed a sharp decline in February 2020, a growth of 3.4 points in the July
2020 AV sales index was recognized, compared to the sales index in June 2020.
This is the first time since February 2020 that AV sales are showing growth,
even if slow. Additional survey questions revealed a yea
Read More...
Why You Need a Professional Outsourcing Partner for Your AV Startup
By Analytix Editorial Team
September 4, 2020
7 Comments

A Forbes report talks about a survey
that found three in four small business owners very concerned about the
economic impact of COVID-19 on their business. Nearly 38% are not confident
about their financial future. On the road to recovery and emergence from
COVID-19, it is vital that businesses turn their focus back to operations ensuring
not just
Read More...
Benefits of Using REVIT BIM Software for AV
By Analytix Editorial Team
August 25, 2020
0 Comments

Over the last two decades, the design and construction industry
shifted gears from AutoCAD to the Revit
Building Information Management (BIM) platform for
managing the project delivery process. AV engineers and AV consultants have
been slow to embrace Revit BIM and have instead restricted themselves to 2D
drafting or AutoCAD. In addition, AV integr
Read More...
Top Benefits of Outsourcing BIM Services
By Analytix Editorial Team

The future of construction is digital. And (Building Information
Modeling) BIM is the driving force of this digital transformation in the U.S.
Architecture, Engineering, Construction (AEC) industry.
According to recent research the Global Building
Information Modelling (BIM) Market, is expected to reach 4210 million USD by
2024.
Major challe
Read More...
Benefits of Outsourcing AV CAD Services
By Analytix Editorial Team
April 13, 2020
3 Comments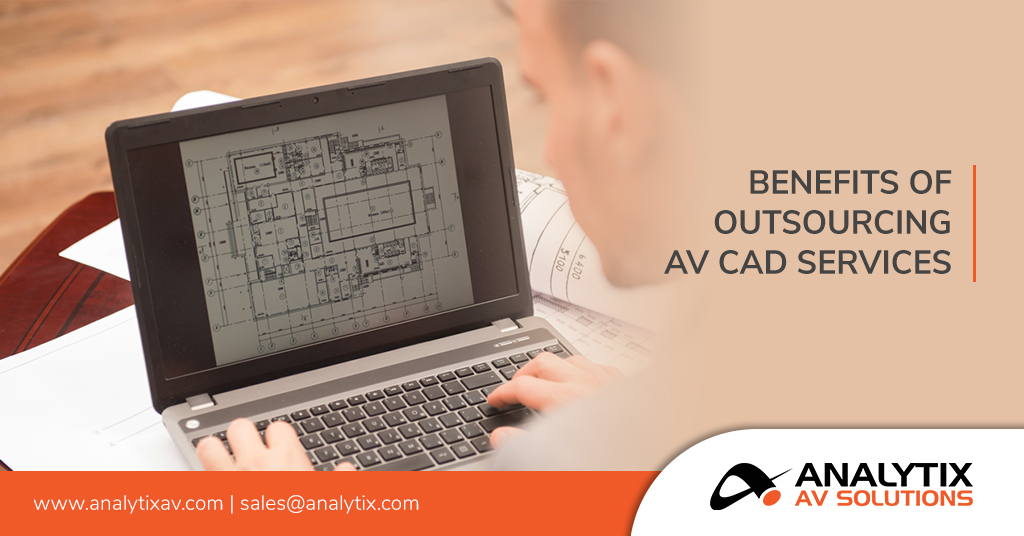 The AV industry is flourishing with the convergence of the IT and AV sector. It's an exciting time for the industry but equally challenging due to the critical shortage of skilled talent. As AV technical resources become hard to find, training and reskilling of existing resources are expensive too.
According to AVIXA's 2019 IOTA report, the AV i
Read More...
Three Reasons to Consider a Professional AV Service Provider
By Analytix Editorial Team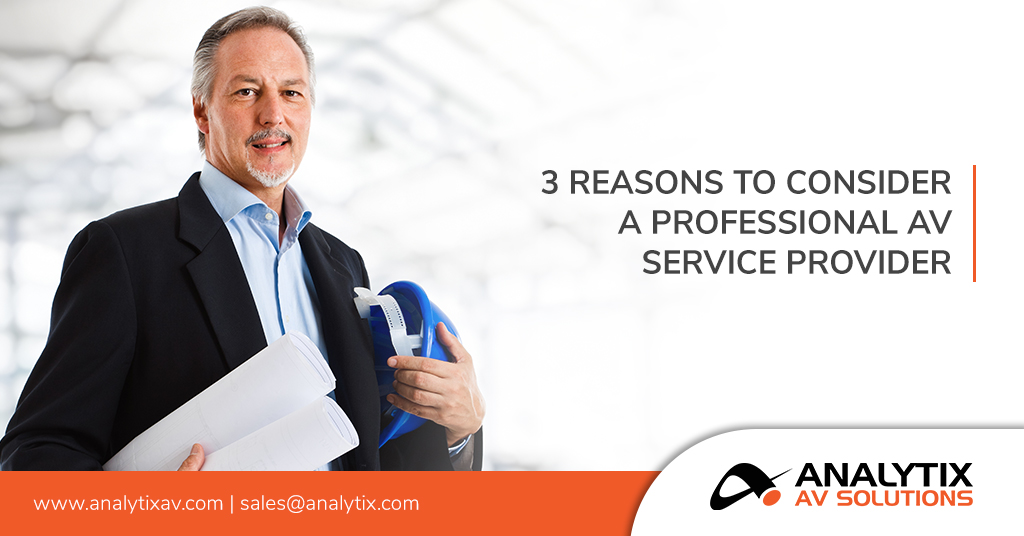 Businesses that provide AV integrator, consultant, or vendor services work with sophisticated, often complex, equipment. Running the business requires highly trained professionals who understand the technology involved and the different ways in which it can be controlled and utilized. Consequently, for AV businesses to access professional help in a
Read More...