The need to work from home, and the social distancing required by COVID-19, might have posed a very big challenge for workers in professions like architecture, designing, and engineering, where proprietary tools and software are tied to workstations. This is especially true when considering 3D models, designing, and drafting.
According to ArchDaily, the importance of work systems such as Building Information Modeling (BIM) services lies in the way they enable collaboration on design proposals and decision-making. There has been a 25% growth in traffic within the Product Catalog, indicating that architects are embracing online platforms to work on their projects.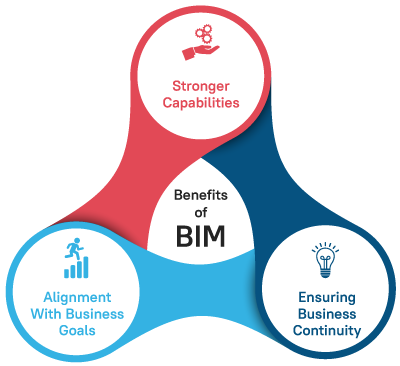 Building Information Modeling Benefits
In a landscape driven and modified largely by social distancing, the benefits of BIM are manifold. Revit is a software tool that creates 3D models that are an integral part of BIM.
Here are some advantages that are not just design and collaboration-focused, but also of great benefit to small businesses looking at starting up all over again and, more importantly, growing successfully:
Enabling product design helps people communicate and collaborate uninterrupted on projects involving modeling and 3D models using the Revit software.
Ensuring business continuity and delivery through digital data and BIM encourages alignment with business plans.
Identifying challenges faced by customers align with capabilities provided by BIM such as improved scheduling and sequencing.
Adapting to a different style of working, including working with templates, bills of materials, shop drawings, etc. allows project visualization at different instances.
Allowing businesses to customize the tool by judicious integration of BIM, aligns with information management and enables it to meet larger corporate and business objectives.
Reducing error and rework improves productivity.
AV Integrators/Consultants can work in sync with other contractors like Mechanical, Electrical etc. and can easily avoid interferences with other equipment through clash analysis.
Why AV businesses can benefit from professional help
Professional BIM service providers can help AV businesses by providing critical support to integrate BIM within their systems. Help can be in the form of outsourcing or AV partnerships, where businesses can harness technical expertise, including digital capabilities, to launch and enable BIM. Tapping into an infrastructure and professional resources from a partner can allow AV businesses to continue working on their business deliverables without interruption.
An outsourcing AV partner also adds the critical element of speed to the business. If your AV integration or AV consulting business is not yet digital-capable, you need not spend efforts, time, or money investing in building them. Professional help can take on the workload, enabling your firm to hit the ground running. You can choose to build in-house capabilities as needed, steadily once the business becomes sustainable and begins to thrive.
Next steps