According to the 2020 IOTA report by AVIXA, the Americas pro AV market is expected to make a strong recovery with growth resuming in 2021. It is forecasted that in 2022, the revenue will rise to $95 billion.
For businesses suffering due to the financial slump resulting from the pandemic, a recovery may seem difficult. However, with the right assistance, including outsourcing services, AV businesses can not only survive, they can thrive. Benefits of outsourcing CAD services include:
1. Access to high-level support for AV CAD requirements
Most businesses that provide AV services are unable to provide services at a higher level. Outsourcing AV CAD service requirements can help businesses access specialized and insightful support easily, without costly investments in time and money.
2. Business efficiency growth
AV CAD needs, i.e. producing high-quality drawings for Audio Visual projects can be time-consuming. Leveraging outsourcing can allow businesses to focus attention on more important tasks..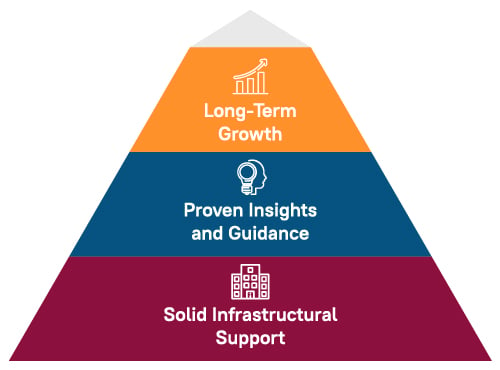 3. Augmentation of your resources
Outsourcing providers possess reliable and proven infrastructure as well as expertise. They also provide a range of diverse services for clients. This allows your business to access this diverse range and extend it to your clients as well.
4. Expense reduction
Outsourcing allows AV businesses to add extension to their in-house CAD team by leveraging outsourced infrastructure and expertise without time and cost investments in resources. While hiring trained and skilled AV resources can be expensive, outsourcing allows you to circumvent this expense without affecting business sustainability or continuity.
5. Business-wide insights
AV CAD service providers possess a range of experience working with small businesses and startups. They can extend their understanding to your organization, ensuring solutions are relevant, effective, and help promote productivity. For startups and small businesses, hiring this level of expertise and experience can prove to be challenging, or downright impossible.
6. Improved customer expectations
Customer expectations can be difficult to match, especially when a business is also attempting to recover from a COVID-19 economy. Outsourcing enables affected businesses to start over, while staying within financial limits.
7. Long-term business growth
Once the first step is taken, the momentum generated can help the business develop stronger plans and long-term goals for business growth. Most businesses grow from an owner's passion and interest. A lack of adequate resources and infrastructure can create an endless cycle of struggling to meet customer expectations; this causes the needs of the business itself to be neglected. Outsourcing can free up the time and money to focus on your own business, while also setting the stage for long-term business growth and development.
Next Steps