Whether you are an AV integrator, manufacturer, or a consultant, you are aware of the factors that can affect your bottom-line, including financial constraints and staffing issues. These problems are compounded in a startup business yet to establish itself.
Many startup businesses are bootstrapped. Even if they are funded, there are periods that may include dealing with multiple challenges, each threatening to hinder the business before it has made a proper start. Here we outline a few of the challenges that can affect a struggling AV startup and how they can be addressed effectively with outsourced assistance.
Lack of trained, skilled expertise
Lack of trained and skilled staff can hinder all efforts at growth and development. The AV industry has witnessed enormous changes in terms of technology upgrades and communication trends. AV professionals need to understand both technology and communication to be able to provide the target audience with relevant solutions. However, 2020 witnessed huge layoffs, led by the COVID-19 pandemic, and this has resulted in acute staffing shortage globally across diverse industries. Skilled expertise is especially important to a startup because the business needs to establish a presence, begin building a steady customer base, and develop and nurture trust and goodwill.
Resolving it: Partnering with an AV services provider can help your business leverage professional, current, and experienced staff without the associated hiring, training, and retaining costs. Choose a partner who can give you comprehensive support. This will free your time to pursue newer businesses, while ensuring you provide high-quality AV services to your existing business.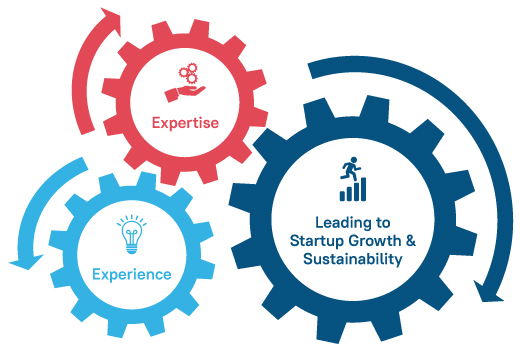 Lack of basic infrastructure
Whether it is AV CAD, ESS CAD, System Design, or AV BIM, infrastructure can be an expensive investment for a business that is just starting out. But not having the relevant infrastructure can limit the service deliverables for your business. If your clients require specific services, lack of infrastructure can prevent you from accepting lucrative business opportunities. This can also stop the business from growing, since you may not be able to meet the specific and dynamic requirements of your clients.
Resolving it: Leverage the expertise of an outsourced AV provider to overcome the challenge of infrastructure shortfall. This can address two issues related to infrastructure: directly save on costs involved and save up on regular expenses needed for periodic upgrading and troubleshooting infrastructure.
Inadequate compliance with contracts
Documenting scope of work and recording it as a contract, followed by compliance with it, can help startup AV businesses build and retain a steady customer base. When work is in progress, this document of expectations and requirements can ensure the work is progressing as agreed-upon. It also helps clients keep track of their requirements and maintain work continuity. With the load of work increasing, it may become difficult for an AV startup to stay compliant with these contracts.
Resolving it: Regardless of the volume or nature of AV work you provide to a client, it is important for you to ensure stringent documentation. A startup AV business may struggle with managing actual workload execution simply because they lack adequate assistance and the time to carry it out themselves. By leveraging professional assistance, frees up your resources so that you can dedicate time to focus on agreement/compliance work. This ensures your business is guided in a comprehensive manner. Start a pilot project to witness how our solutions can help your business.
Next Steps: