Entrepreneurs and creators always lookout for better ways to carry out tasks faster to manage projects. This is why leaders and services providers often use Revit software. Revit provides tools for smoothening architectural, mechanical, electrical, plumbing, and AEC industry work. It enhances productivity and offers 3D modeling for building without much effort. Nevertheless, the job done on Revit software is automatically synchronized with building information modeling (BIM) to allow other teams to work effectively on the latest models and changes. The changes made within Revit are automatically updated on the entire project and BIM.
The entire world has suffered immensely due to the recent pandemic. Nevertheless, the significance of Revit BIM has increased despite the prevailing situation. Revit BIM enables employees to work efficiently from their comfort zone during the pandemic. Collaboration between Revit and BIM enables the workforce to work together on single or multidimensional projects. Working together on a single project has become more efficient with the help of the latest technology. Moreover, cloud-managed software enables the organization to hire Revit and BIM expertise from remote locations.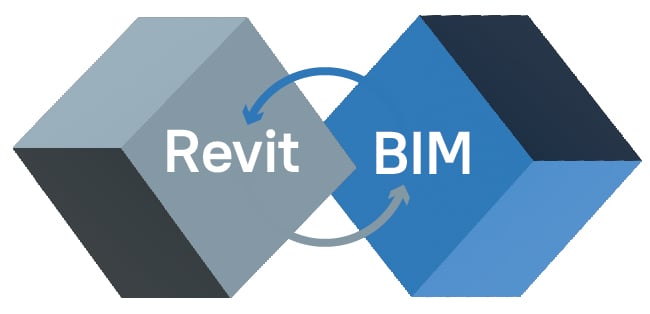 The Advantage of Collaborative Revit BIM
Improved Office-To-Field Efficiency
Revit BIM offers advanced tools to design an accurate 3D model for your entire project, enabling you to calculate construction requirements, costs, quality, project details, and accuracy. Revit BIM enables you to understand your project precisely before starting construction work. It improves the structure detailing and allows engineers to make better decisions before going to the field.
Provides the Necessary Tools to Develop 3D Models
Revit provides the necessary tools to develop a 3D model to help you evaluate details and designs before finalizing the model layout. Revit visualizing features automatically creates a 3D version to allow different teams to work effectively on the project.
Enables Cloud Collaboration and Seamless Coordination
Cloud technologies have made it easier for teams to collaborate on projects without physical accountability. Cloud collaboration allows engineers to work with different teams quickly. Changes made across the project are updated automatically on the entire Revit output and BIM so that other team members can collaborate accordingly. Features like these allow engineers to work efficiently from their comfort zone.
Allows Automation Of Regular Tasks
One of the advantages of using Revit is to automate regular tasks like combining data of individual engineers and teams on BIM to build a model layout. It also saves tons of time spent analyzing details and designing 3D drawings. In addition, family creation of equipment and saving it in the database saves time and effort for other teams. We can stop duplication of work and allow team members to focus on the lucrative task.
Provides Access to Construction Documentation
The software provides construction documents based on conceptual design to create deep building plans and add accurate details. It makes it easier for executives to understand construction plans, material requirements, and cost and evaluate project execution time.
Revit BIM improves your projects' turnaround time and increases efficiency and accuracy. Nevertheless, Revit tools enable precise detail in the drawings and models. Revit acts as an intelligent tool for architectures, engineers, AV professionals, plumbers, electricians, and other experts involved in the building construction business.
We provide dedicated resources and expertise to AV Integrators and AV Consultants. We offer comprehensive solutions to AV engineering, AV CAD, AV BIM, electronic security system (ESS) CAD, and AV programming. We work with automation tools, integrated project management systems, and dedicated and experienced AV professionals to provide intelligent models and drawings for buildings and infrastructure.
Next Steps
Learn more about our AV tactics and solutions to understand how our services can succeed in your business.
Email us at sales@analytix.com or call us on 781.503.9002 today.
Follow our blog for industry trends and the latest updates.