When it comes to audiovisual engineering (AV), you need to know the difference between pre-sales and post-sales activities. Pre-sale AV engineering refers to all the work completed before a sale occurs. This can include a site survey, need analysis, benchmarking, program report creation, and planning meetings with clients to determine how best to set up their space.
Post-sale AV engineering refers to work done after a sale is concluded. This usually involves calibrations or any other fine-tuning needed for each specific project. Both types of engineering are critical; however, there are some clear differences between both types of services.
What Is AV Engineering?
AV engineering is the process of designing and installing audiovisual systems. An AV engineer is someone who has a high level of technical knowledge in areas such as working with audiovisual equipment, understanding their connectedness, and creating end-user communication that is seamless and interruption-free. However, an AV engineer's job goes beyond just installing the equipment: they must work closely with clients to understand their needs and preferences regarding these systems.
Pre-sales AV Engineering
Pre-sales AV engineering is the process of designing, planning, and implementing an audiovisual system. The pre-sales professional can be an engineer, manager, or executive. But their primary responsibility is ensuring that the design system meets their client's needs. They are technical professionals who review any existing project documentation, review it and ask pertinent questions. They also initiate the process of site survey reports, need-analysis report generation, design specifications, and more. Each report is critical to understanding client requirements that will eventually help design and develop relevant AV solutions.
Pre-sales AV engineering work requires a solid understanding of the technology used in different types of installations and knowledge about how it can be applied to meet those needs. They also need to know what kind of equipment will be required for each application to identify cost-effective alternatives that fit their clients' budgets without sacrificing quality or performance. Thus, the Bill of Material, need analysis reports, and other documents of inquiry are all part of the pre-sales AV engineering process.
Post-sales AV Engineering
The post-sales phase begins once the sale is made. Audiovisual equipment is purchased and needs to be installed according to business needs. This also represents the stage during which the AV engineers integrate AV equipment into the business network. The actual work involves CAD drawings and diagrams.
Post-sales AV engineering leverages the wisdom learned in the pre-sales AV engineering stage. Integration of equipment with the exact AV needs is carried out, and any hardware or equipment purchased will be programmed as needed.
Compatibility testing is also carried out during this stage. Annual maintenance agreements are also part of the post-sales AV engineering tasks.
The Need for Professional Assistance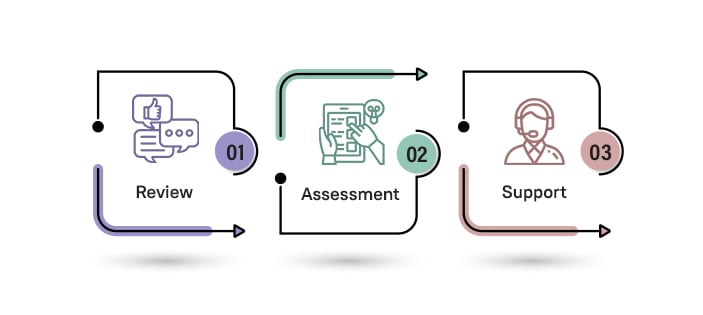 Understanding the difference between pre-sales and post-sales engineering can help AV integrators and consulting businesses determine the best solutions for their needs. Professional assistance from proven audiovisual services outsourcing partners can then help businesses leverage their strengths and optimize in-house resources.
Pre-sales engineers are responsible for assessing client needs, developing a solution, and presenting it to the client. Post-sales engineers help install and maintain the system after it has been sold.
Pre-sales engineering is typically carried out by someone with technical knowledge of what's possible regarding audiovisual technology. A pre-sales engineer can help businesses determine if they need new AV equipment or components and suggest recommendations based on this. They will also answer questions related to costs, compatibility and integration with existing systems, and any other concerns that may arise during the installation of the audiovisual system.
Post-sale engineers program and install systems per the instructions in the documentation based on pre-sale engineering assessments. They also undertake repairs and any troubleshooting that may be required for the finished system and ensure routine maintenance, depending on service-level agreements.
For growing businesses like AV integrators or AV consultant businesses with client requirements that need constant maintenance and growth, this could result in frequent multi-tasking for the in-house staff and resources. Unfortunately, multi-tasking eats into the time and attention of resources, thus leaving them with very little of to contribute to business growth.
However, an AV engineer's job goes beyond just installing the equipment: they must also work closely with clients to understand their needs and preferences regarding these systems.
Professional AV assistance helps AV engineers focus on their role in the business building by:
Freeing up their time to allow them to collaborate better with other teams on AV projects.
Augmenting their work with high-quality, reliable AV projects such as accurate CAD designs, BIM models, structural diagrams, etc.
Empowering resources with the freedom to focus entirely on critical client-facing requirements such as communication and collaboration.
Saving businesses time and expenses incurred through the process of hiring, training, and nurturing in-house talent.
Hiring in-house requires businesses to pay salary, benefits, retirement benefits, etc.
Next steps